A new cancer-detecting method is currently being developed, in a study conducted by Veridex, Johnson & Johnson and Massachusetts General Hospital. The new blood test uses CTC (circulating tumor cell) technology to capture, count and identify tumor cells which circulate in a patient's bloodstream. These cells are found at very low levels.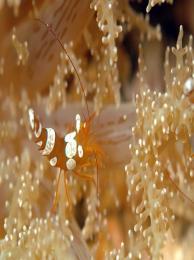 "This new technology has the potential to facilitate an easy-to-administer, non-invasive blood test that would allow us to count tumor cells, and to characterize the biology of the cells," explained Robert McCormack of Veridex in a press release issued by Johnson & Johnson. "Harnessing the information contained in these cells in an in vitro clinical setting could enable tools to help select treatment and monitor how patients are responding."
Today, patients must undergo painful biopsies in order to be diagnosed. The samples do not determine the correct treatment for the patient, and many experimental treatments are administered in order to identify which is the most effective. The process is often very slow and many patients do not survive the wait. If the new research is successful, the CTC technology will enable doctors to provide an immediate, more accurate diagnosis, as well as more personalized treatments for the patients.