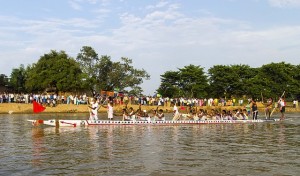 It's so rocking, Portland's Dragon Boat Festival! In its 12th year, the 2015 event saw 80 teams participating!
So we went….Daniel, me and the kids. And we had a blast. It was so cool. We went down to North Shore Lake (Tempe Town Lake Marina) set up a picnic and then watched as tons of people paddled around. Apparently there were even paddlers who came from Asia, just for the event!
While we didn't paddle we sure made the most of the Asia-Pacific inspired entertainment. It's a great event.