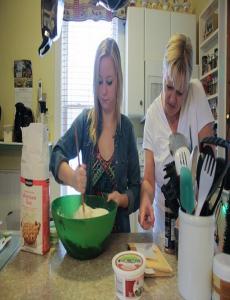 Hines Ward, the Pittsburgh Steelers wide receiver and Super Bowl MVP, was announced to be the winner in the 12th season of Dancing With the Stars. Paired with Kym Johnson, Hines Ward's final competition included Chelsea Kane with Mark Ballas, and Kirstie Alley with Maksim Chmerkovskiy.
"I never thought I'd be in the finals, but I owe it all to Kim. She's an amazing teacher," Ward said. He went on to thank the judges for the "constructive criticism."
The win, which was certainly suspenseful, came after the couple's Samba performance, danced to Earth Wind and Fire's "Fantasy." Ward appeared to enjoy the performance just as much as his ecstatic fans.
Alley, a fan favorite, was undoubtedly disappointed, and maybe surprised, especially following her incredible performance with Chmerkovskiy which was given a perfect score.
"It's like the most extraordinary adventure I've ever been on in my whole life," she said.