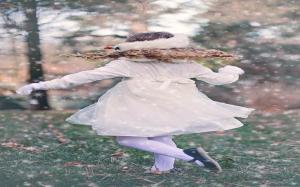 On last night's Dancing With the Stars' semifinals show, Tom Bergeron and Brooke Burke introduced Stevie Nicks, the world-renowned singer.
Some New
Revealing her new single, Nicks sang 'Single Love', from her new album 'In Your Dreams,' wowing the audience. Surely, the younger Glee fans in the crowd had a newfound appreciation for the performance after last week's episode.
And Some Old
Later in the evening Nicks returned to sing the classic 'Landslide,' bringing everyone back in a nostalgic moment. Long-time fans of Fleetwood Mac surely enjoyed the show, and are also undoubtedly pleased that the singer has confirmed that Fleetwood Mac plans to reunite for a tour and possibly, another album.
During the Dancing With the Stars eliminations, Ralph Macchio was sent home, while Hines Ward, Chelsea Kane and Kirstie Alley remain in the competition for the mirror ball trophy.