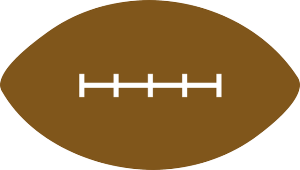 The Superbowl was so much fun. Personally I'm not so into spectator sports (I just enjoy working out to stay fit – and of course I'm incredibly vein), but since Daniel is this year I decided to join him in the event. We got a babysitter and ended up at Henry's 12th Street Tavern.
I have to say that even though I don't really understand the sport so much, it really was a lot of fun. There were prizes to win at every quarter, the bar was teeming and there were 100 different types of beer choice!
Since I'm not such a beer person I was thrilled that the food was great. I started with the spinach and artichoke dip, followed by the pepper crusted salmon (that I tell you was to die for!). I was sure to leave enough room for dessert and was sure glad I did as I really enjoyed the Mud Pie Brownie Sundae. I also have to confess that I stole some of Daniel's Warm Donut Holes when he was focused on the game!
I'll definitely come back to this place. It was a blast.