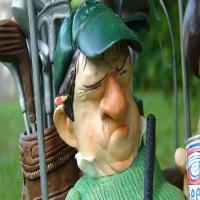 Teenage heartthrob Justin Bieber, Arcade Fire, the Grammy Award winner, and Angry Bird, the addicting mobile game, are three of the top nominees for the Webby Awards, the esteemed international recognition for web content.
Bieber was nominated for his video "Justin Bieber Takes Over Funny or Die," and Arcade Fire for the video "We Used to Wait." The nominees for the 15th annual awards were announced yesterday. The winners will be announced on May 3rd, and honored at a gala on June 13th.
The Funny or Die webpage received ten nominations, while the New York Times got eighteen. Angry Birds was nominated as the best of the mobile games category. Other categories include best viral video, best individual performance, comedy, and drama.
Other nominees include Jim Carrey, Will Ferrell, Chevy Chase and Meryl Streep, as well as singers Katie Perry and Bob Dylan.
Award organizers have explained that the seemingly random collection of nominees shows how the internet has affected pop culture.