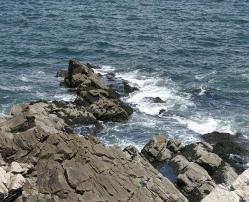 I love Portland.  It's such a great place to live.  And in general, I feel that the powers-that-be (or whoever it is) really do work hard to ensure the environment is protected.  But there is always so much to do.  And that requires money.  And not everyone is donating the money that is needed to protect and enhance the Portland environment.
So I was delighted to hear about the opening of the Alligator Head Marine Lab by Thyssen-Bornemisza Art Contemporary (TBA 21).  Launched with the intention of engaging in "research dedicated to the conservation and sustainable development of Portland's marine life," this is the brainchild of Baroness Francesca von Habsburg.  It will be operated by staff at the University of the West Indies.
The program – aiming to enhance Portland environment in a variety of ways – received a large cash injection of $24.5m for five years, from von Habsburg.  It will focus on seven areas of Portland environment: "lionfish control, plankton communities, coastal water quality, fish nursery establishment, reef herbivore research, reef community monitoring, and the establishment of coral nurseries."
So this really is very exciting.  I'm so glad that the Portland environment is continuing to be a top priority for the state.  And I hope to hear more in the same vein some time soon.