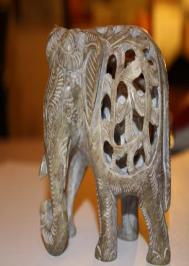 In what was India's second satellite launch failure this year, a rocket carrying an Indian communication satellite exploded soon after to take-off on Saturday. Just moments after the launch of the satellite television images show an exploding rocket in fire and smoke high above Sriharikota space center in the Indian state of Andhra Pradesh. The failed rocket was carrying a GSAT-5P communication satellite into Earth's orbit.
According to the chairman of the Indian Space Research organization K. Radhakrishnan the rocket developed a problem exactly 47 seconds after lift-off, when it also lost command. Due to the resulting higher angle there was higher stress on the vehicle, causing it to explode.
Back in April of this year a similar failure occurred when a rocket on a developmental flight crashed into the Bay of Bengal. Excessive pressure and thermal problems most likely caused the rotor to seize and the turbine casing to break apart, leading to the crash.