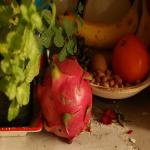 There is so much going on in Portland over the summer. So, rather than dread the long holidays with the kids I have started to search for all the Portland happenings that will be good for me and the kids.  Thankfully, June is packed with Portland happenings that I think will really meet my requirements.
The first thing I want to take the kids and Daniel to is the Rose Festival and Pride Parade and Festival.  This provides the perfect excuse to just get outdoors and start developing that summer feeling.  While Daniel's not so excited by the outdoorsy aspect, he is definitely wearing a smile on the thought of the volume of alcohol that will be available! Indeed, since the beginning of this month there have been four different beer festivals in town – total dream for the hubby!
Other Portland happenings at the Festival include the Grand Floral Fireworks, CityFair, Rose Cup Races and Dragon Boat Races.  I'm concerned these events will be too crowded for me and the kids though, given their obvious popularity.  But maybe Daniel will just go with Jayden and Ethan and I will just find something else to enjoy while they are there.
Once the school year ends, I might also get together with a group of friends and take the kids to the Old Church. Every Wednesdays they are having free concerts and even though it's not exactly what the kids will enjoy the adults will and the kids can just run around!  The other Portland happening that looks cool to me is the Pedalpalooza Bike Festival – Jayden will for sure love taking part in some of those cycling-themed events, especially since he just recently starting getting really good on his bike.
So, lots of fun Portland happenings coming up for us!  I think it could be a really great summer with the kids in our city.