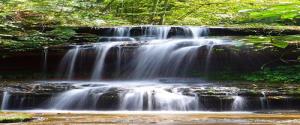 I'm not a runner but Daniel is. In times like these I really wish I was. A couple of weeks ago there were more than 4,000 runners that participated in the footrace that took place downtown. What was particularly cool was the Halloween-themed costumes some of them were wearing.
The 11th of its kind the Run Like Hell event is open to five kilometer, ten kilometer and half-marathoners. It raises money for the charity Molly's Fund (Lupus foundation).
This year Daniel said it was particularly cool as there were also 12 local musicians serenading them, in conjunction with the race's theme – Under the Sea.