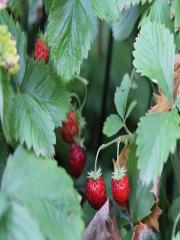 We have had a great weekend so far. Early Friday evening, I took the kids to The Devil and the Deep and they loved it! It was a totally cool aquatic/nautical art show. I wasn't sure if it would be age-appropriate for them (well for sure it was for Ethan but he just loves being around his brother and seeing action so I knew he would be fine) but surprisingly, Jayden really got into all the art.
After that I took the kids home and Daniel and I went to Salt & Straw Ice Cream, which, in retrospect, the kids would have enjoyed too. But then I may have had to give some of my ice cream to them! The event was to celebrate Elvis Presley's birthday. I didn't try the new special flavor as, truthfully, it sounded gross to me – banana with bacon-infused peanut butter – but Daniel kept trying to convince me as he said he loved it!
Saturday Jayden had a playdate with a friend so Daniel and I took a long walk with Ethan. I enjoyed it a lot. When we go walking, it's one of the only times Daniel doesn't play Angry Birds on his phone so we really get to talk!