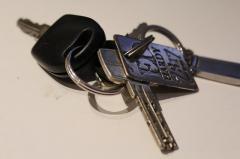 Generally things in Portland – and especially in my residential, suburbia neighborhood – are nice and quiet and that's how we like it, especially with the little ones. But of course, as we all know too well unfortunately, no city is completely crime-free.
I know that crime exists, and I also know that there are very sick people everywhere. But I guess I hadn't heard about the two men who had been accused of sexually molesting little boys. That really hit home, especially given that I've got two boys of my own. Anyway apparently they were arrested a year ago but sentencing was only passed just now at the US Federal Court, Medford. They got pretty substantial punishments, so that was at least something. It seems they will be in prison for more than 25 years and then, after that, will have a 20-year term of supervised release.
Still, I like to focus on the nice things about where I live and this was a bit unsettling. I guess that's why – as much as I can – I avoid the news. But Daniel happened to be reading the local newspaper and I saw him look a little troubled so I asked him what it was about.
Let's hope there's some good news to counter this in the next few days. Sorry to have been a bit of a downer today…hope you are privy to some nice news, wherever you are.