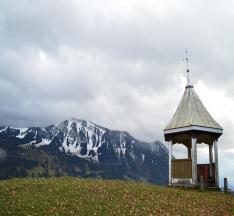 This week, cities around the U.S. honored America Recycles Day with a range of local programs and initiatives to help in the goal of "going green." No doubt your community held an event too. Wondering what was done in other communities? Here's a look around the country:
In Indianapolis, Indiana, Green Piece Indy has been hosting Rush Hour Recycling every morning this week, where they will take your e-waste items like laptops and VCRs. In Citrus Heights, California, Battery Plus was offering $10 off a new laptop battery in exchange for the used one, and a $5 discount on cell phone batteries in exchange for the old ones. The Solid Waste Agency of North Cook County, in Skokie, Illinois, held its 4th annual Trashy Fashion Show, while in Austin, Texas, you could bring your plastic bags to the Live Oak Pharmacy to exchange for a reusable supermarket bag. And those in Los Angeles could take part in the Recycling Education Fair.
There were many more projects going on the local and even national levels. My favorite was the offer from the Disney Store to bring in your old t-shirts. Your old shirts will be recycled into paper and you get a discount at the store!