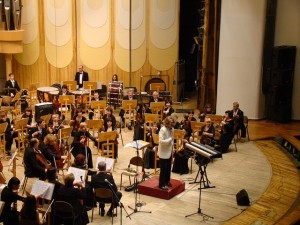 For the 35th consecutive year, the Portland Festival Symphony was in full swing. Just last week we took the family to Peninsula Park for the festival and it was great.
Daniel and I particularly loved the concerts (thank you to Neil Kelly Company) as well as when the kids tried out different instruments.
The aim of the festival is for people exactly like us who want to introduce their kids to the "mind-expanding world of music while having fun in a natural park setting."
And, I believe that's exactly what it achieved.