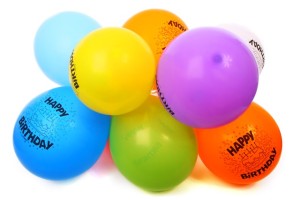 Jack Elio was stuck when planning his daughter's fourth birthday party. It was a very special event as his parents and in-laws were flying from Los Angeles just to be there.  He needed it to be perfect.  And of course, part of that is getting all the right decorations.
It so happened that his daughter is a huge fan of Hello Kitty.  One day on the bus home from work, he got chatting to Beth Sonnenfeld – a friend of a neighbor – who mentioned her company, EMBraer Paper Goods Company.  As the VP of Sales there, she knew exactly how to help him.
"She just started showing me straight away on her iPhone these awesome photos of Hello Kitty paper goods that I knew my daughter would love. It was so weird as I had just been asking my wife the day before how we could get bulk Hello Kitty goods at relatively cheap prices and there was this woman showing me exactly what I needed."
Jack made the order that same day.  And his daughter was thrilled.  The party went off great and they even got Hello Kitty tablecloths from EMBraer Paper Goods too.  Even his mother commented on the quality of the paper goods!  A win-win for everyone!